July's 500 Whey and Bar Box
Welcome to July. And with a new month brings a new monthly protein box from Mean Protein (obviously everybody's favourite time of the month).
This month's fitness 500 whey and bar box totalled 547g of protein. That means you're getting 47 grams of protein for free because we want you guys to be able to succeed in your fitness goals.
Let's check out the full list of the yummy protein bars, snacks and whey which was included this month (and don't forget, you can buy a one off box if you don't want to subscribe but obviously subscribing is better for the gains):
1. Firstly, we included a 500g bag of BULK whey in the lovely apple crumble and custard flavour which provides you with a whopping 381.5g of protein! We recommend adding this to natural/Greek yogurt for a truly delicious high-protein snack!
2. We also added a yummy BULK protein flapjack in the lemon drizzle flavour due to the popularity of our recent post on Instagram which featured the wholesome, 21g of protein bar. If you don't follow us on social media, find our Facebook here or Instagram here.
3. You will find a full length FULFIL hazelnut whip bar which provides 20g protein, along with a vitamin hit as FULFIL bars contain many healthy vitamins, such as vitamin C and vitamin B12. 4. Due to the popularity of FULFIL, we also included a chocolate salted caramel FULFIL bar which also has 20g protein and many vitamins to give you guys all of the health benefits.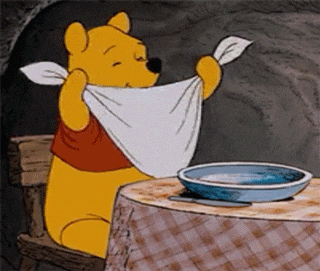 5. You will also find a delicious sachet by WHEY BOX in the yummy, smooth toffee flavour. These sachets are great to take away on holiday with you as they are weighed out ready to give you a 16g protein hit.
6. Everybody loves a cheeky CLIF bar, so we added in a sweet blueberry crisp which weighs in at 9.4g of protein. Delicious for a light summer snack.
7. Barebells is also a highly sought-after brand within the fitness industry and so we added in the hazelnut nougat bar which provides a decent 20g of protein. Great for a post-workout hit to help with muscle recovery and protein synthesis ( basically the process that your body goes through to repair your muscles)
8. We also included a chunky GRENADE Jaffa Cake bar which will give you an extra 21.8g protein hit! And who doesn't love a good jaffa cake?
9. We have found that Optimum Nutrition (ON) bars are very popular within the Mean Protein box. So we added in a crisp bar in the magnificent marshmellow flavour which is 20g protein to fuel your day. 10. As GRENADE have so many yummy flavours, we thought we would mix it up this month with a mystery flavour. This means that everybody got a different flavour in their protein box, such as dark chocolate mint and birthday cake. Which one did you get? Don't forget that you can contact us and let us know your favourite flavours for a personalised box.
11. Finally, we included in a MYPROTEIN bag of BBQ crisps which is a solid 11g protein and only 100 calories! These are great as a cheeky movie snack or take them on the go with you to get in some extra gains!
With these delicious snacks, you'll be fuelled and ready to go over the next month! Enjoy your July and if you haven't bought a box already, check them out here. Remember that you don't have to get a monthly subscription, you can also subscribe bi-weekly or purchase a yummy one-off box to see what all the hype is about.