August's Awesome 500 Whey & Bars Box
Welcome to August! With less covid restrictions and more events happening, it can often be hard to find the time for a healthy diet. So let Mean Protein boxes provide you with a whole host of delicious protein bars and snacks for those times you need a quick fix!
Every month, week or as a one-off box, you will receive a yummy mix of bars, snacks and whey from the biggest brands in the U.K. Providing you with top-notch, high-quality protein snacks. You can either opt for a random protein box or you can choose your own flavours and brands at checkout.
Let's delve in and see what was included in our most popular box, the August 500 Whey & Bars fitness box. Within this box, you are guaranteed 500g of protein, made up of a 500g bag of scrumptious whey and 8-12 high-protein bars and snacks. This month, we overshot our target again and included 578.4 grams of protein. See below for the full breakdown of this delicious protein packed gym box.
1. This month, the whey included within the random box was the smooth The Protein Works 500g bag of salted vanilla bandit. This yummy, smooth flavour provides a whopping 395 grams of protein. If the average scoop is 30 grams, this gives you enough for 13 shakes!
2. Have you ever had a BULK Macro Munch bar? If so, you will know that the brilliant birthday cake flavour is one of the best and with 20 grams of protein, you can't complain. It is truly a delicious. thick bar!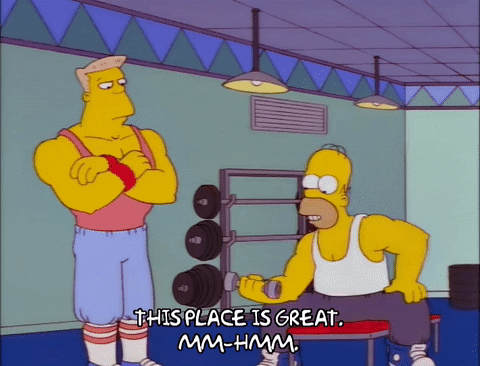 3. You can't go wrong with a FULFIL bar. So this month, we added not only one but TWO chocolate hazelnut whip full size bars! I bet no other brand gives you bars which not only contain 20g of protein but also a host of healthy vitamins. Great for the gym!
4. We also added in a FULFIL bar in the chocolate salted caramel flavour. Again this gives you a huge 20 grams of protein within each bar. Yum.
5. Another customer favourite is the CLIF bar which has 9.4 grams of protein within it's almost cake-type texture. As it's summer, we included the blueberry crisp flavour as there is nothing better than fruit on a hot sunny day. We hope you've got out for some great runs and walks this summer? 6. BAREBELLS are perhaps one of the best protein brands out there and they're rare to find unless you have an amazing shop near you that sell them. Despite being tricky to find, they are incredibly popular and the white chocolate almond flavour has a white chocolate coating with a scrumptious stodgy filling. This bar also provides 20 grams of protein. With all of these bars, you won't be able to skip the gym again.
7. Within this month's fitness box we also included the BAREBELLS hazelnut nougat bar which is again 20 grams of protein. We always try to include the highest protein bars possible for the best value for money for you guys!
8. Everyone who is anyone has heard of GRENADE and this month we included the chocolaty fudge brownie flavour which hosts 22 grams of protein.
9. ON is another popular bar and so we included the Optimum Nutrition protein bar in the yummy caramel cookie flavour. As is typical with our brilliant boxes, this also provides a huge 20 grams of protein to fuel your workouts.
10. Finally, we added in a MYPROTEIN layered bar in the yummy cookies n cream flavour. This is a whopping 20 grams of protein too!
11. Psyche, that's not all yet. We also included a millionaire's shortbread truffle by The Protein Works. This mini cake has 12 grams of protein and really does taste like a little caramel square!
So that's it for this month folks. We hope you enjoy this delicious box and if you haven't
already, purchase a subscription here. Or buy a one off box here. Since we are the best protein subscription box in the U.K after all. These are great for a holiday where you want some extra healthy snacks or as a gift for a gym friend! Treat yourself this August :)