September's 500 Whey and Bars Box
Hello September! 🍂
Our 500 whey and bars box is the most popular of all of our fitness boxes. And in this month's 500 whey & bars protein box we gave you nine brands, eleven items, totalling 527.8grams of protein! Yum!
See below for the full list of delicious high protein snacks in this month's box.
1. Firstly, we included the delicious banoffee deluxe by The Protein Works which has a whopping 161grams of protein in it.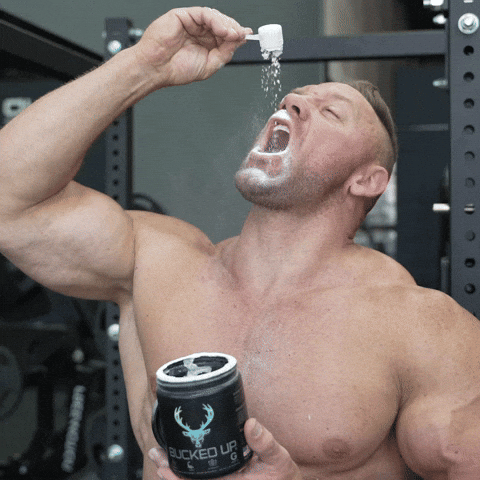 2. Since our boxes offer a 500g bag of whey and the banoffee deluxe was 250grams, we also included a bag of My Protein in the new Milk Tea flavour which really does taste like a nice cuppa! The added benefit is that this bag has 192.5 grams of protein in it! About 20 grams per serving which will help with your recovery after the gym!
3. We also added a new brand this month which is called Mr H Bars. These guys do two flavours of protein bars; Ginger Dark Chocolate which tastes like a ginger nut and the Premium Dark Chocolate which are equally as good and host 13 grams of protein.
4. Another brand we added was Optimum Nutrition in the crunchy marshmallow crisp bar which has 20 grams of protein in it. This is actually one of our favourite bars at Mean Protein. What do you think? Tell us here.
5. As everyone loves Grenade bars, we added two a day in a mystery flavour, such as Birthday Cake, Jaffa Cake or Cookie Dough which all have about 20 grams of protein on average. Which flavour did you get?
6. We also included a BULK Macro Munch in this month's protein box. This was in the irresistible raspberry cheesecake flavour and this hosts 20 grams of protein within it's yummy layers. What else would you want for a post-workout snack? 😊
7. Another BULK item was the caramel square which really does taste like a normal millionaires shortbread but with a healthy 15 grams of protein in it.
8. This month we added in a Whey Box sachet in the chocolate mint flavour. This is an easy hit of protein at 14.3 grams of protein.
9. As always, we added a FULFIL bar as these are a U.K customer's favourite. This month we added the chocolate peanut and caramel bar which hosts 20 grams of protein!
10. This month we included another new brand which is MARS protein! I think no explanation is needed here as if you haven't had a mars bar before you must live under a rock haha. This was in the salted caramel HIPROTEIN flavour and despite being a chocolate brand, it has 20 grams of protein within it!
11. Finally, we added a KIND peanut butter protein bar which has 12 grams of protein in it. All made up of nuts and natural products! Delicious!
We hope you enjoyed this month's box and look forward to next month! Don't forget that you can buy a one off box too or subscribe weekly if you need extra protein. Although, we don't know who would be able to handle that much protein 😉